Thank you for choosing Ledgent Technology for your staffing or job search needs!
Ledgent Technology recruits and hires IT and technology professionals for companies and IT departments throughout the nation. We are an employment agency with experienced recruiters who understand the complex, fast-paced demands of technology for business today. In addition to temp agency services, we specialize in connecting the right tech professional with the right position, from contract work and assignments to direct hire roles.
Services offered:
Contract, Contract-to-Hire, Direct Hire, On-Premise, VMS and MSP large-scale staffing solutions
Looking for a job?
We connect talented administrative, clerical and manufacturing job seekers like you with a position that fits your career needs. This includes full-time positions as well as temporary work assignments where we hire you to represent our company on temporary work assignments for our customers.
Areas we help place candidates:
Software Developer
App Developer
Web Developer
Business Intelligence (BI)
Data Analytics
Project Management
Business Analyst
Business Systems Analyst
Chief Information Officer (CIO)
Chief Technology Officer (CTO)
IT Leadership
Solutions Architect
Database Administrator
DevOps Engineer
Network Engineer
Systems Engineer
Network Administrator
Systems Administrator
Help Desk Support
Technical Support
Quality Assurance (QA)
Technical Writer
Security Engineer
User Experience Developer (UX)
User Interface Developer (UI)
Graphic Designer
Digital Designer
Data Scientist
Need to hire?
Ledgent Technology's dedicated recruiters are ready to meet a variety of needs when it comes to tech hiring. From IT support roles to software development to tech leadership, we've got you covered. Our skilled recruiters are well-networked with tech industry leaders and professional organizations, and always connecting with top tech talent.
Here is just a sample of some of the positions and skill sets we provide every day for technology-driven organizations and IT departments:
Development:
Applications Development Manager
Applications Development Analyst
Business Analyst
Business Systems Analyst
Business Intelligence Analyst
Business Intelligence Developer
Database Developer
DevOps Engineer
Graphic Designer
Lead Applications Developer
Mobile Applications Developer
Principal Software Engineer
Product Manager
Quality Assurance Analyst
Quality Assurance Manager
Report Writer
Software Developer
Software Engineer
UX/UI Designer
Web Architect
Web Designer
Web Developer
IT OPERATIONS/ADMINISTRATION
Chief Information/Technology Officer
IT Manager/Director
Program Manager
Project Coordinator
Project Manager
Technical Writer
VP of IT
IT SUPPORT:
Cloud Architect
Data Analyst
Data Scientist
Database Administrator
Desktop Support Specialist
Help Desk Manager
Help Desk Tier I/II/III
Network Administrator
Network Architect/Engineer
Network Manager
PC Technician
Security Engineer
Systems Administrator/Engineer
TECHNOLOGY SKILLS
Active Directory/Exchange
AJAX
C, C++ Programming
Cisco/Juniper/Nortel
CSS/HTML
Data Warehousing
Java / J2EE
JavaScript/JQuery/Bootstrap/Angular
LAN/WAN
MS Office
.NET / C# / ASP.NET / VB.NET
Oracle
PHP
Salesforce/ERP/Peoplesoft /SAP/ Oracle HRMS
SharePoint
SQL Server/MySQL
Sybase
TCP/IP
UNIX/Linux
XML/XSLT
Additional Ledgent Technology locations
Meet our sister business lines:

Ultimate Staffing in Arlington »
Ultimate Staffing specializes in the placement of office, administration, customer service, call center, human resources, purchasing, sales, quality, technical and assembly positions, and more.

Ledgent Finance & Accounting in Arlington »
Ledgent specializes in the placement of finance and accounting professionals, including accountants, bookkeepers, controllers, payroll specialists, CFOs and more.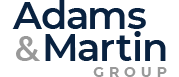 Adams & Martin Group in Arlington »
Adams & Martin Group specializes in legal staffing, attorney search, and litigation solutions. We place attorneys as well as legal support roles such as paralegals and legal secretaries, as well as document review teams.